The Jewel Strike is a rare but beautiful Dragon. Only one is a Trained Dragon while the others are wild.
Features
They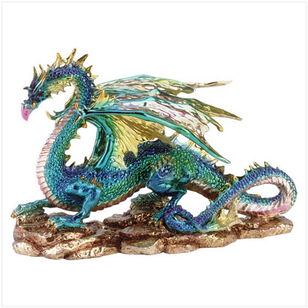 can become very large. There Scale colors very, from rainbow, to a few colors. They are all glimmer-y or shiny in some way.
Personality(s)
They personality of a Jewel Strike can very, to how it is raised. It can be influenced easily. So watch out how you train one, if you find one (in the wild) to train.
Powers/Abilities
POWERS: Gem Strike, Diamond Shield, Opal Blast
ABILITIES: Amazing Speed, Agility, Sharp Point Turns
FIRE: A Rainbow-Sparkle Fire, Can Either Heal or Kill
Known Dragons
Stardust- Rider: Aurora Mist
Known Riders
Amora Mist- Dragon: Stardust
BREED OF DRAGON CREATED BY SONGCLOUD. Pleas Ask before using this breed in a story or fan Page thing! =D